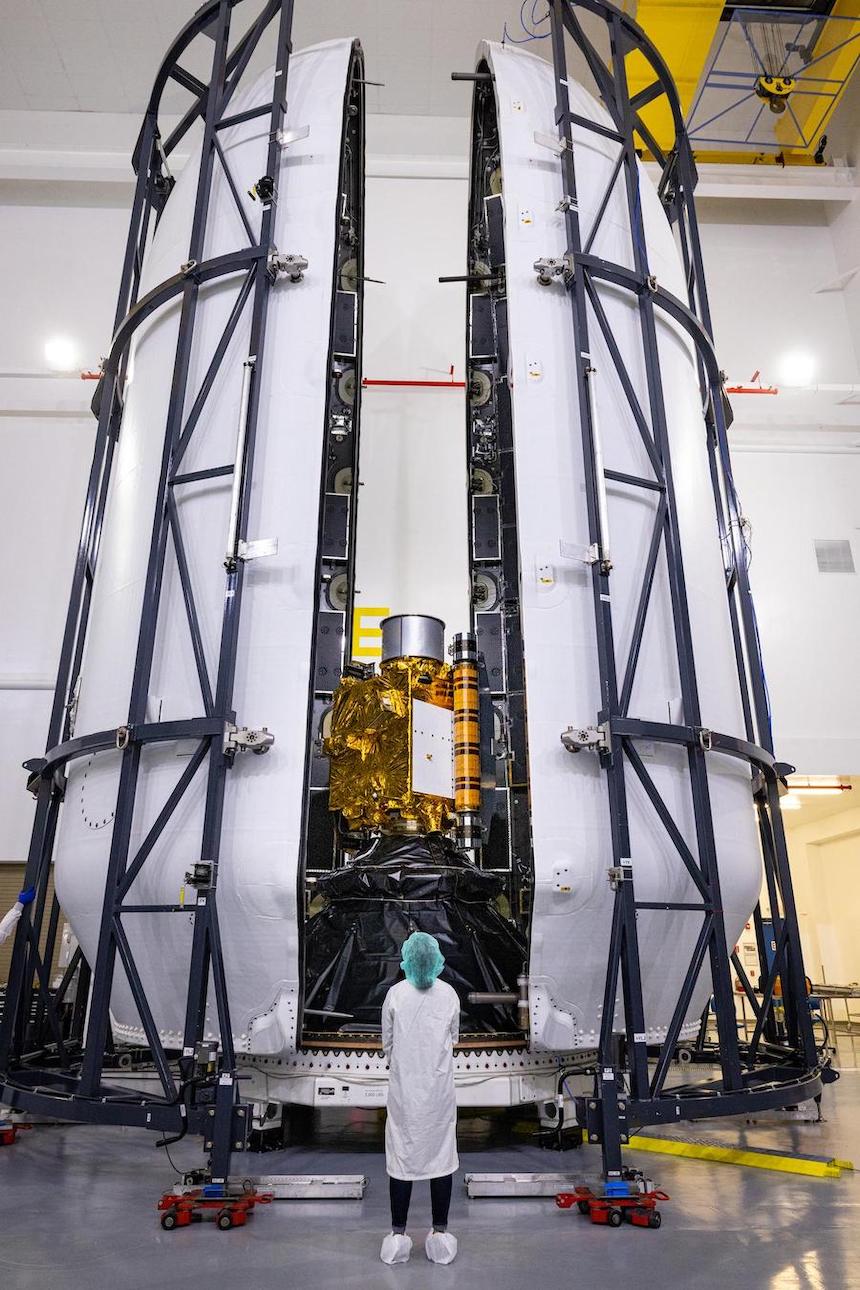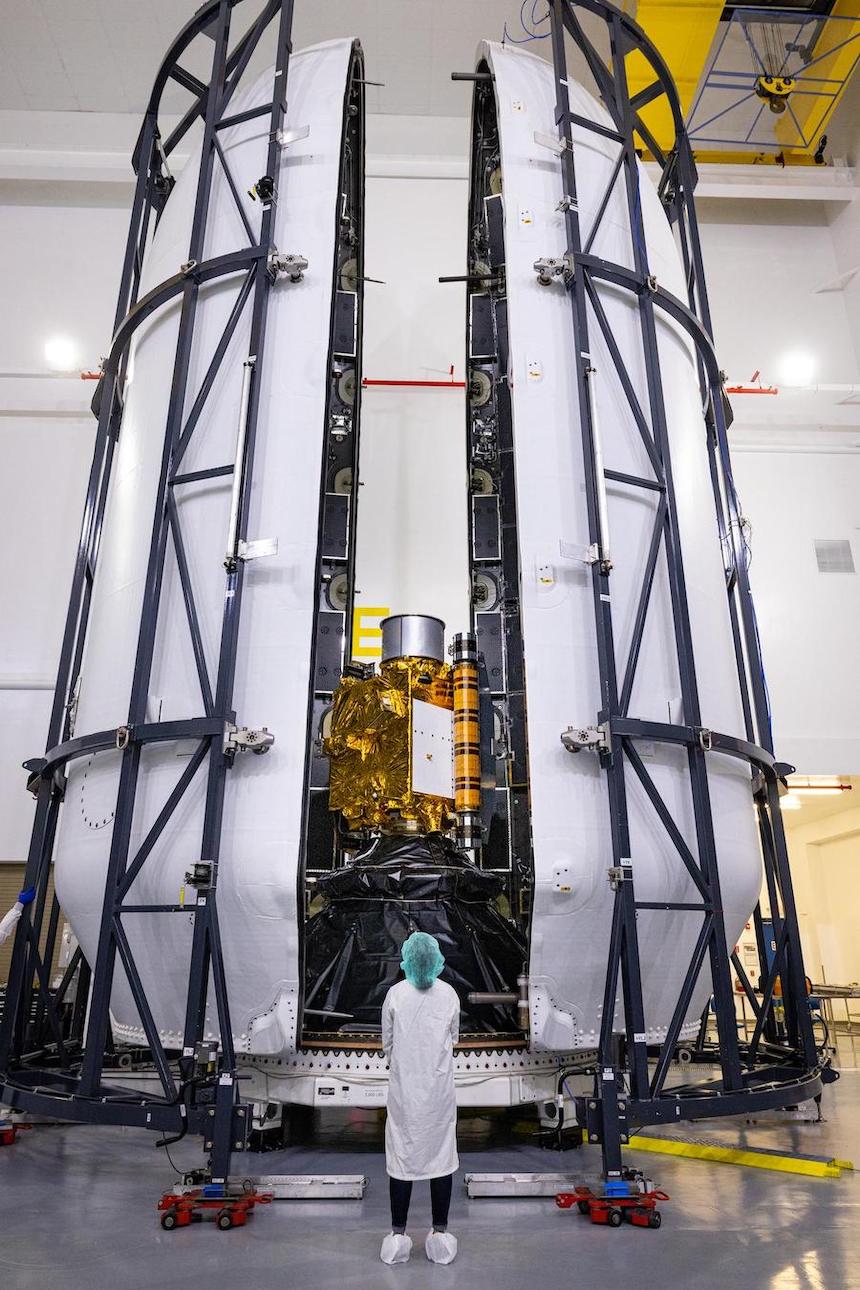 A small NASA spacecraft set to launch on a collision course with an asteroid has been encapsulated inside the payload fairing of its Falcon 9 rocket for blastoff from California this week, a mission that will mark SpaceX's first launch with a solar system science probe.
NASA's Double Asteroid Redirection Test, or DART, mission will mark the first time a spacecraft will demonstrate a planetary defense technique that could protect Earth from a future threatening asteroid.
The $330 million mission is small in scale compared to many of NASA's interplanetary probes. Instead of traveling across the solar system for years, the 1,345-pound (610-kilogram) DART spacecraft will blast off on a 10-month one-way trip to a pair of asteroids named Didymos and Dimorphos.
The mission take aim on Dimorphos, the smaller of the two asteroids, and crash into it. Astronomers on Earth, some 6.8 million miles (11 million kilometers) will measure how the kinetic impact changes the orbit of Dimorphos around its larger companion Didymos.
"Our mission is to hit an asteroid at 15,000 mph (24,000 kilometers per hour)," said Ed Reynolds, DART project manager at the Johns Hopkins University Applied Physics Laboratory. "That's rough. That's hard. We've worked really, really hard to design a mission that will hit the moon of an asteroid system."
Assuming the mission blasts off from Vandenberg Space Force Base at 1:21:02 a.m. EST Wednesday (10:21:02 p.m. PST Tuesday), DART will reach Dimorphos on Sept. 26, 2022.
DART is the first NASA interplanetary probe to launch on a SpaceX rocket.
"Everything on the rocket is looking great for launch," said Julianna Scheiman, director for civil satellite missions at SpaceX, in a pre-launch press conference Monday afternoon. "We're planning to roll out this evening, and we're not tracking any issues."
DART will fly on a Falcon 9 rocket powered by a twice-flown reusable first stage. Designated B1063 in SpaceX's fleet, the booster launched from Vandenberg on its first flight last November to carry the Sentinel-6 Michael Freilich oceanography satellite into space.
After landing back at Vandenberg, the booster was transported across the country to Cape Canaveral for a launch with 60 Starlink internet satellites May 26. SpaceX shipped the rocket by truck back to California for the launch with DART.
On this mission, the Falcon 9's first stage will shut down its Merlin 1D engines about two-and-a-half minutes into the mission, then begin maneuvers toward a landing on a SpaceX drone ship parked downrange in the Pacific Ocean.
The Falcon 9 upper stage will continue heading south over the Pacific, firing its single Merlin engine to propel DART on an escape trajectory away from Earth and into the solar system.
Didymos and Dimorphos orbit the sun in an elongated path that occasionally bring them into Earth's neighborhood. That makes them potentially hazardous asteroids, although scientists say there is no near-term threat from the pair. No space mission has ever…


Read More: SpaceX ready for first launch with NASA interplanetary mission – Spaceflight Now